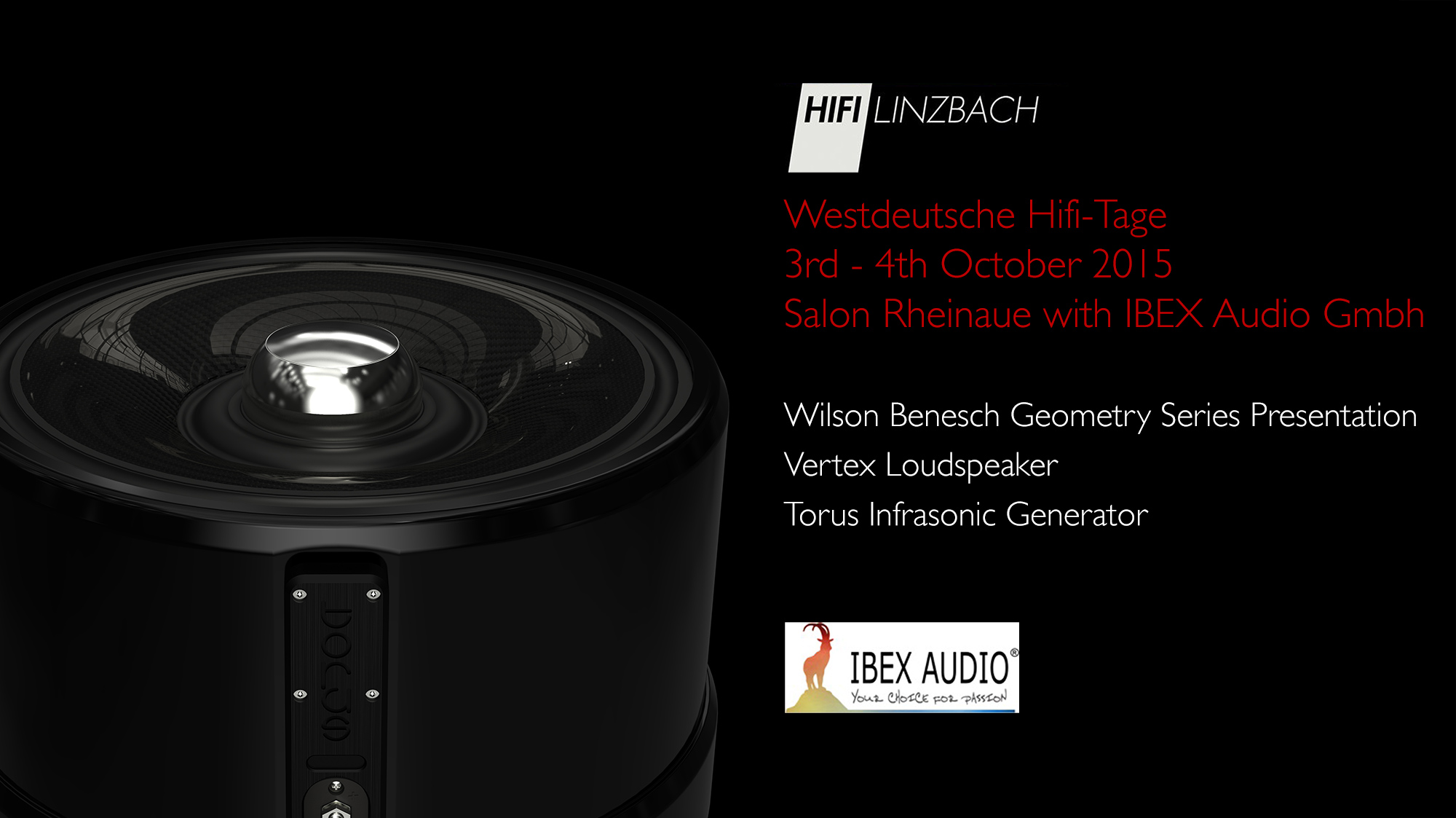 Wilson Benesch directors Christina and Craig Milnes will be appearing at the 6th Annual Westdeutsch Hifi-tage organised by leading German dealer Linzbach. Taking place in Bonn, the event will be held over 2-days and include a presentation of the Vertex loudspeaker and Torus Infrasonic Generator.
The Vertex is the entry level standmount design from the reference line, Geometry Series. Taking design clues from the ground breaking Trinity and Arc before it, the Vertex leads the way in terms of price-performance as Michael Vrzal comments,
"In rooms less that 20-square meters… the Vertex is solo in her element… the latest high-tech products from Sheffield set the standard for purity and fineness of music playback."
Michael Vrzal, Image HIFI, Germany 2012
The Vertex drive technology is common to that found across the Geometry Series, employing a single Tactic II Drive Unit for mid/bass and the Wilson Benesch Carbon-Silk Hybrid Dome Semisphere Tweeter. All drive unit technologies in the Geometry Series have been designed, manufactured and assembled in house by Wilson Benesch, a fact that did not escape Michael Vrzal,
With his work (Design Director, Craig Milnes) he tries to come to this ideal as closely as possible. His designs no longer rely on modified, pre-assembled components from conventional external suppliers, this minimises the necessity of external corrections on electrical components and even makes it completely superfluous.
– Michael Vrzal, Image HIFI, Germany 2012
The Vertex and Torus presentation will be conducted in partnership with German import partners IBEX Audio Gmbh.
Michael Vrzal's full-unedited German review. German review..
Location:
Maritim Hotel Bonn
Godesberger Allee
access via Kurt Kiesinger-Allee 1
53175
Bonn
For more information please contact:
Ibex Audio GmbH
Alfredshöhe 29
D-89522 Heidenheim
Germany
Tel: +49 7321 25490
Fax: +49 7321 25487
e: info@ibex-audio.de
w: www.ibex-audio.de
Wilson Benesch: The Future is Carbon